Fully Automatic
The system works autonomously and anywhere, regardless of where your vehicles or drivers are.
Fulfilling all legal obligations and complying with drivers' hours regulations has never been easier.

No more monthly walks to the vehicle, no annoying download dongles or even the mailings of company cards by post!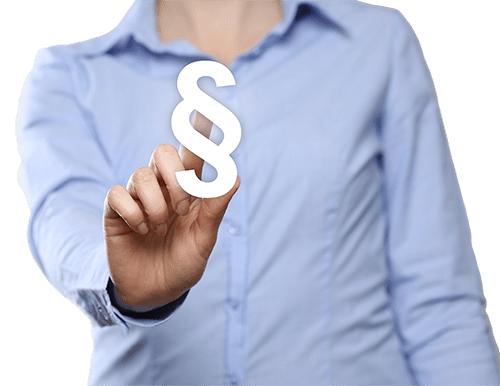 Effortlessly comply with Legal Obligations
Data from driver cards must be downloaded and archived at least once every 28 days, tachograph data from vehicles must be read at least every 90 days.
Our solution does it all for you!
You can access all data at any time, download legally compliant files and view them from our convenient web portal. No matter where your vehicles or drivers are, we ensure that you possess data required by law at all times.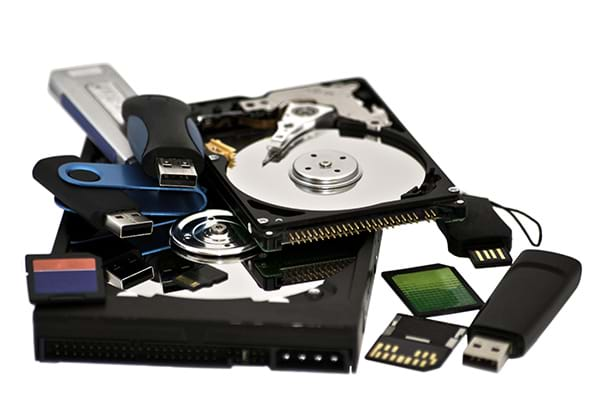 Did you remember the backups?
Not only is it necessary to keep a backup of all data on separate storage media, but ensuring data protection compliance is mandatory, too, including authorised access controls and adherence to statutory deletion periods. Non-compliance may incur severe fines!
With TSI everything is managed for you!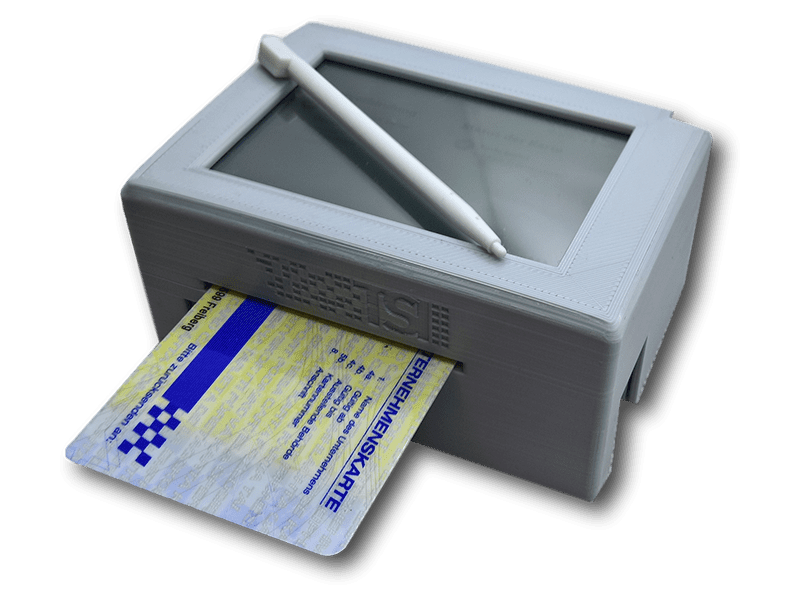 The System
Card Reader for your Office
With our small, compact card reader for your office, your company card remains readily available at your location at all times. Mailing your company cards not required!
Setting up the card reader is child's play: All you need is power outlet and an internet connection - either using a network cable (RJ-45) or Wi-Fi. The integrated touchscreen guides you comfortably through the initial setup.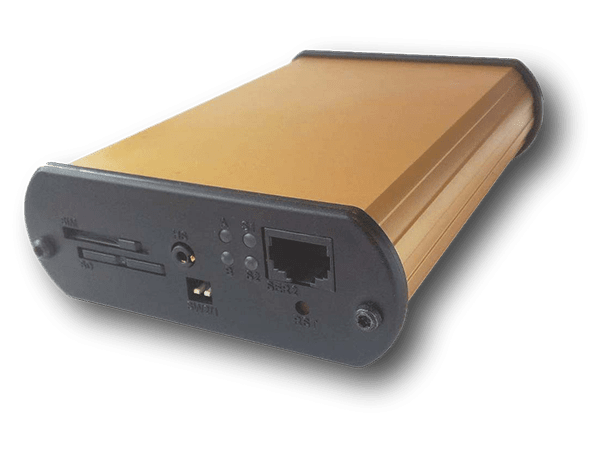 Telematics unit for your vehicles
With our high-performance telematics onboard unit for your vehicles, you not only read the data from the digital tachograph, but also automatically all driver cards from drivers who drive the vehicle.
All additional actions on your part unnecessary: The system runs autonomously and automatically extracts all necessary data.
More information about the solution
One Platform
Many Solutions
Our solution also enables numerous additional applications that help your company to run more efficient, cost-effective and successful.
More Applications
Fuel consumption tracking
The solution tracks the exact fuel consumption for every single trip, every vehicle and every driver.
Combined with fuel efficiency goals, you create modern monetary incentives for a permanent reduction in consumption and fuel costs.
Live GPS tracking
TSI Fleetmanager offers an always up-to-date overview of all your vehicles and their locations, any time and from anywhere.
Thanks to integrated, zoomable maps, you have an overview of all your vehicles, can follow routes live and schedule at short notice.
Mobile Order Management
With remote order management, you can stay in touch with your drivers at all times. You can send orders and destinations directly to your driver's navigation systems.
Not only track live when your vehicles arrive at their destinations, but also plan & schedule optimally in real time.
Theft protection for vehicles and cargo
With our smart monitoring and surveillance features you are rapidly alerted to special events, e.g. when cargo or fuel is being stolen.
Or receive a text message when your vehicle leaves a permitted area.
Optimise driving behaviour
With the driving style analysis, create new, additional incentives for a conscientious and economical driving style and uncover specific training needs.
Not only are fuel savings of well over 10% achievable, but significant and sustainable reductions in operating costs, too!
Temperature Monitoring
With our sensory package you can also monitor the condition of your goods & cargo at any time and e.g. document compliance with the cold chain.
If a set temperature is exceeded or fallen below, you get alerted in before damage occurs.
More Applications
Our Web-Portal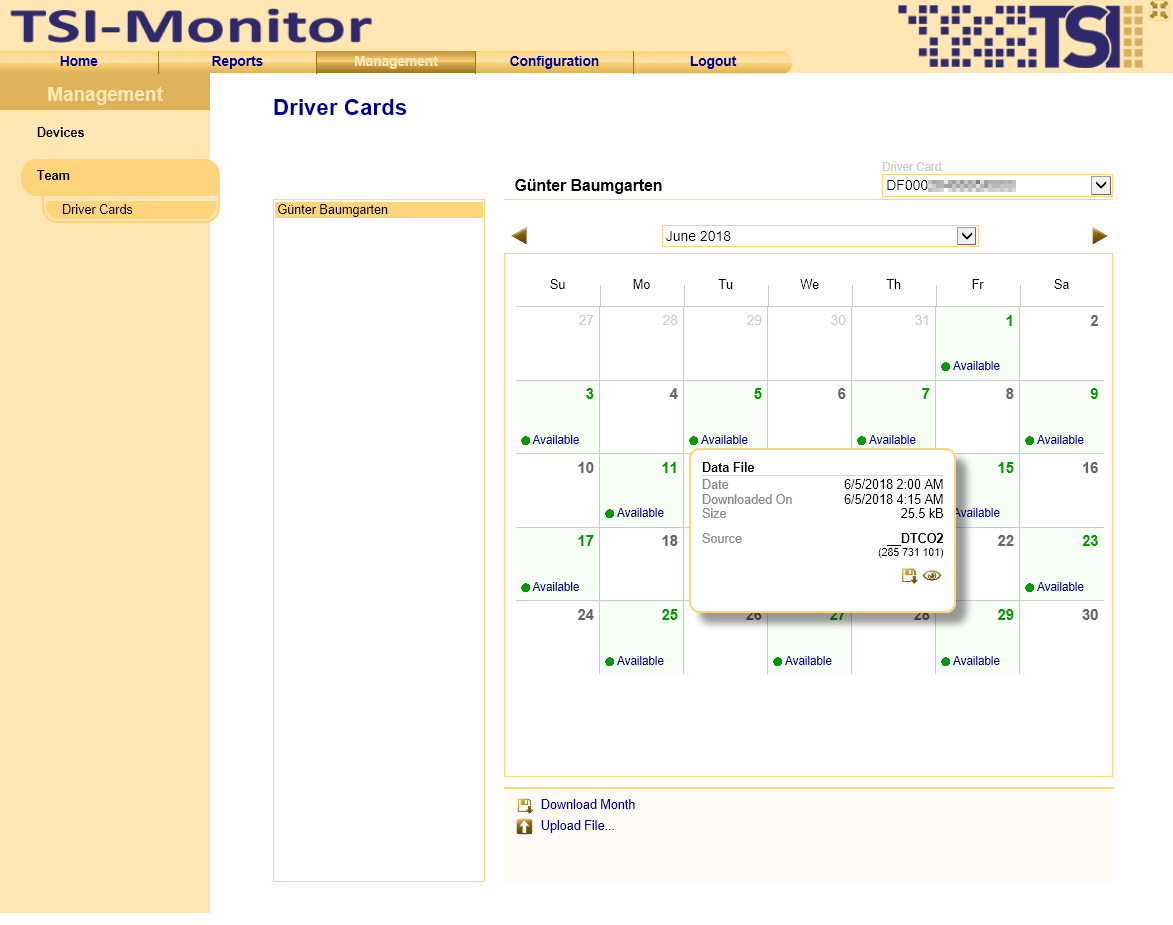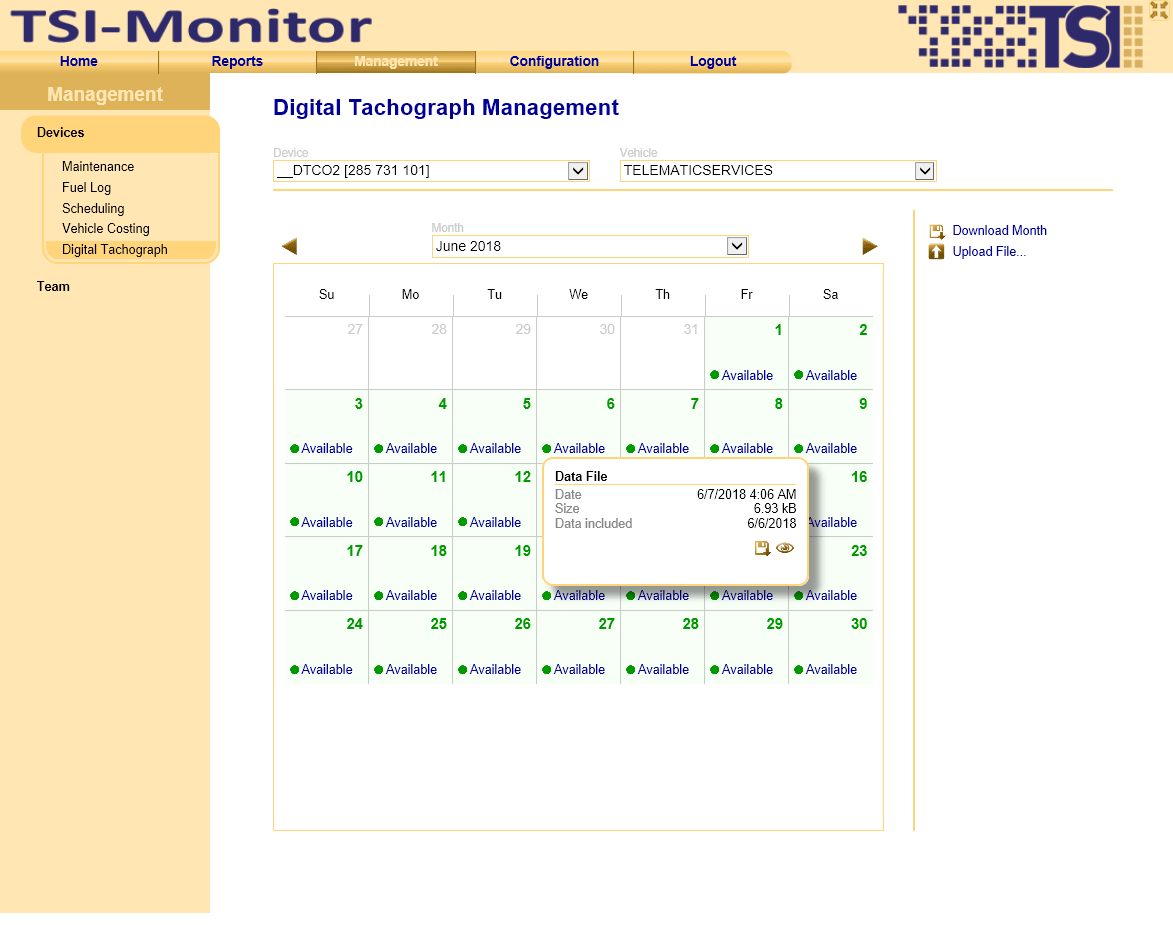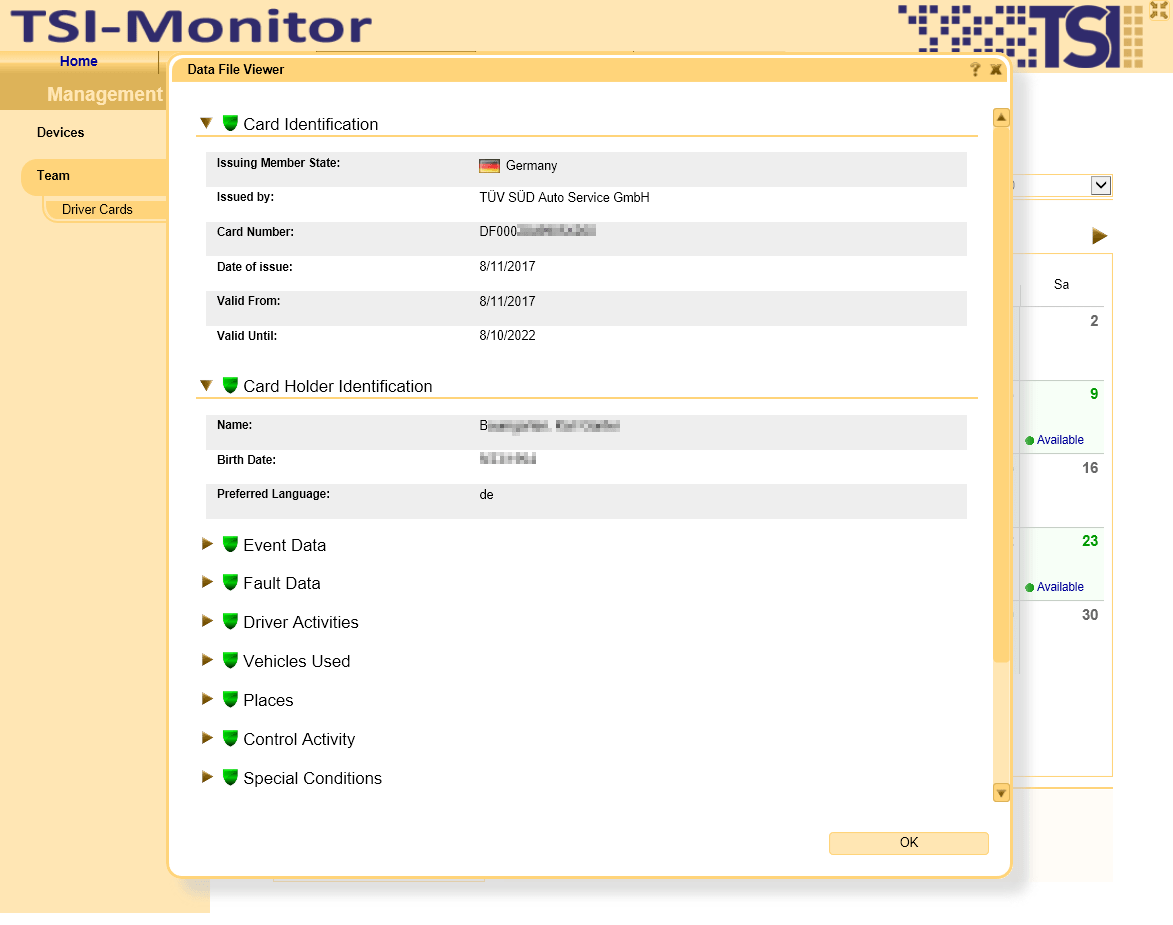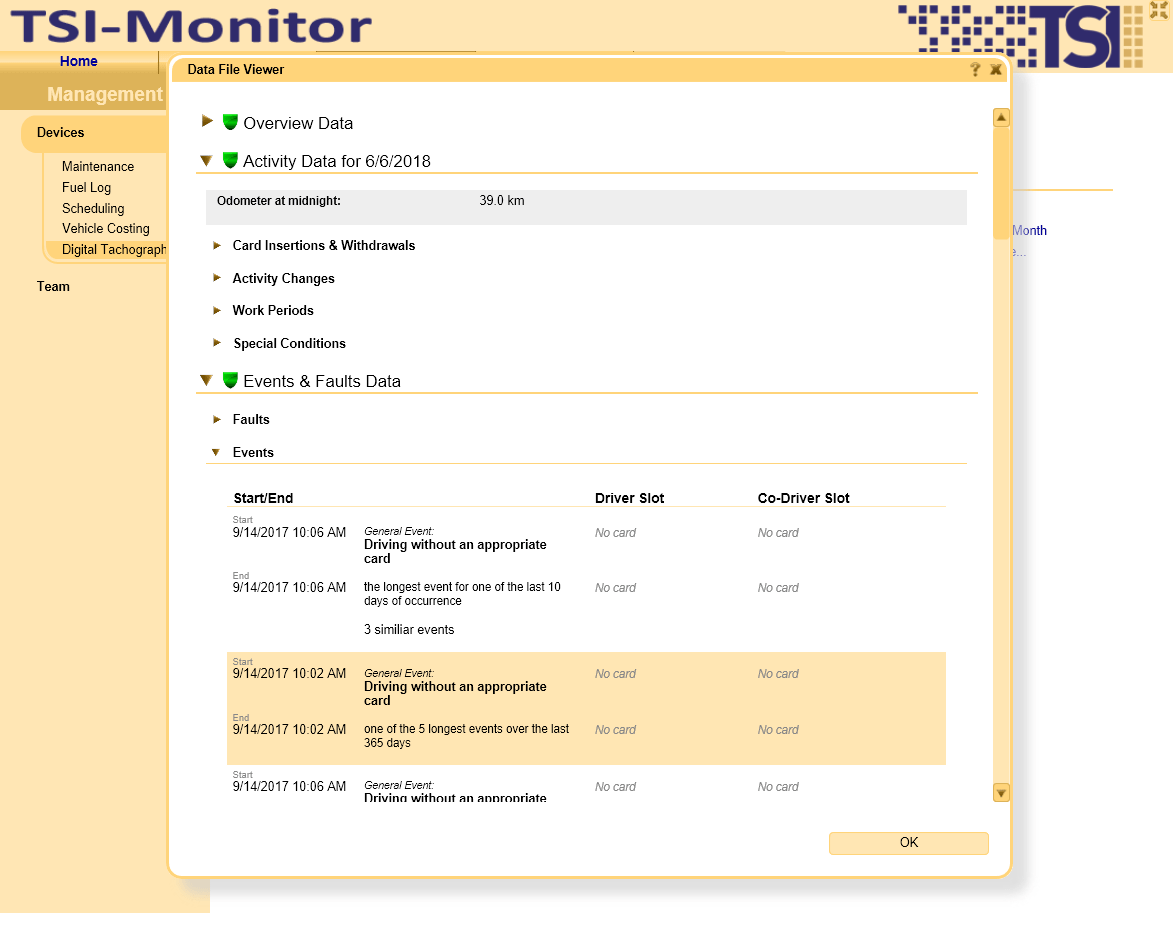 One Home for all your data
An intuitive and easy-to-understand interface shows you at a glance which data has automatically been downloaded
and whether all data you need is available.
This is shown conveniently monthly calendar view.
Of course, you can also view any stored data and view details of the activity data, detailed events or technical data contained in these files
It is also easy to access the data — individually or as packaged as a zip file.
This way, you can easily pass on data if required or further analyse and process it in another software or system.
The management of non-equipped vehicles is also realised, and tachograph data can be uploaded for archiving and evaluation.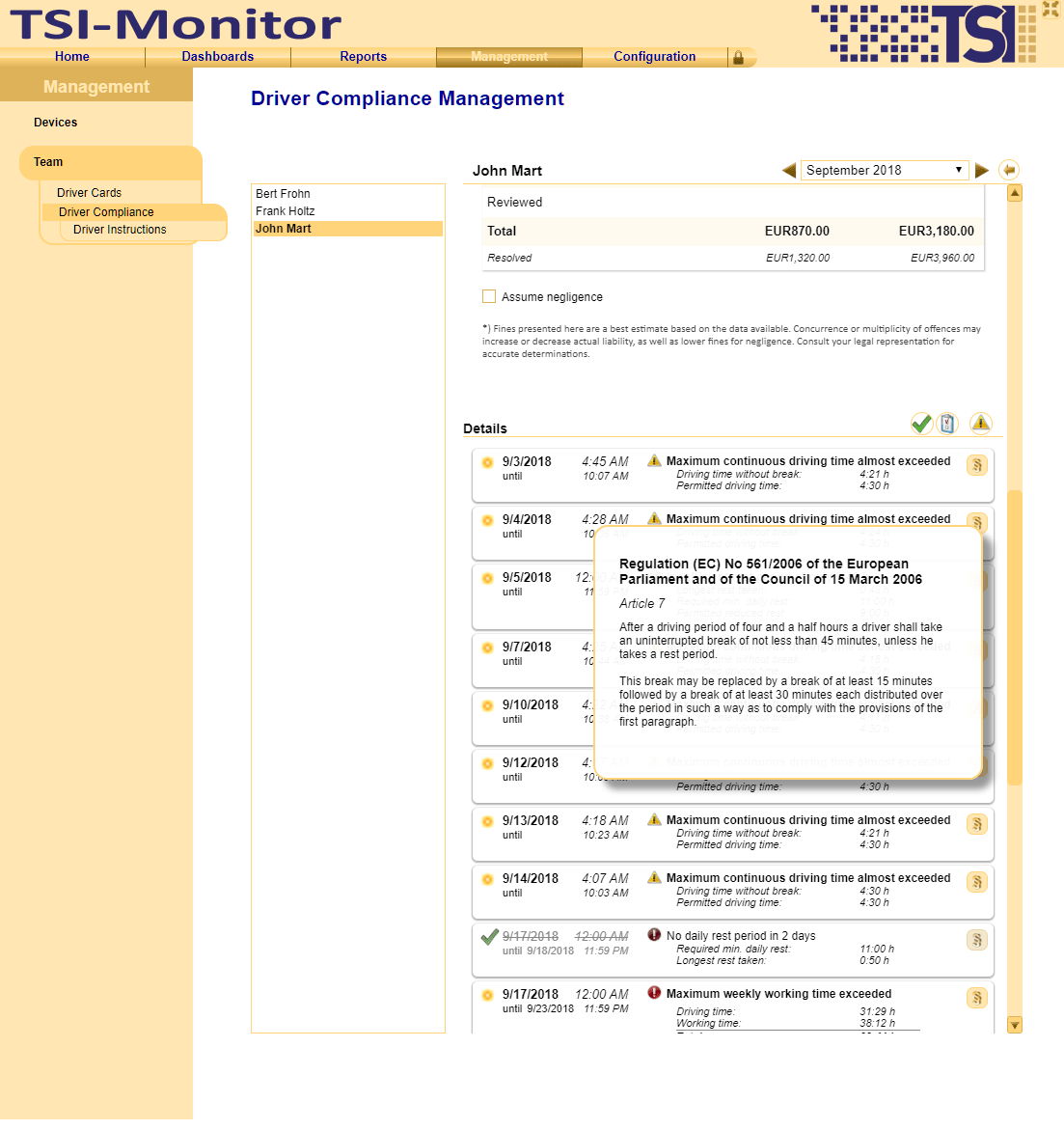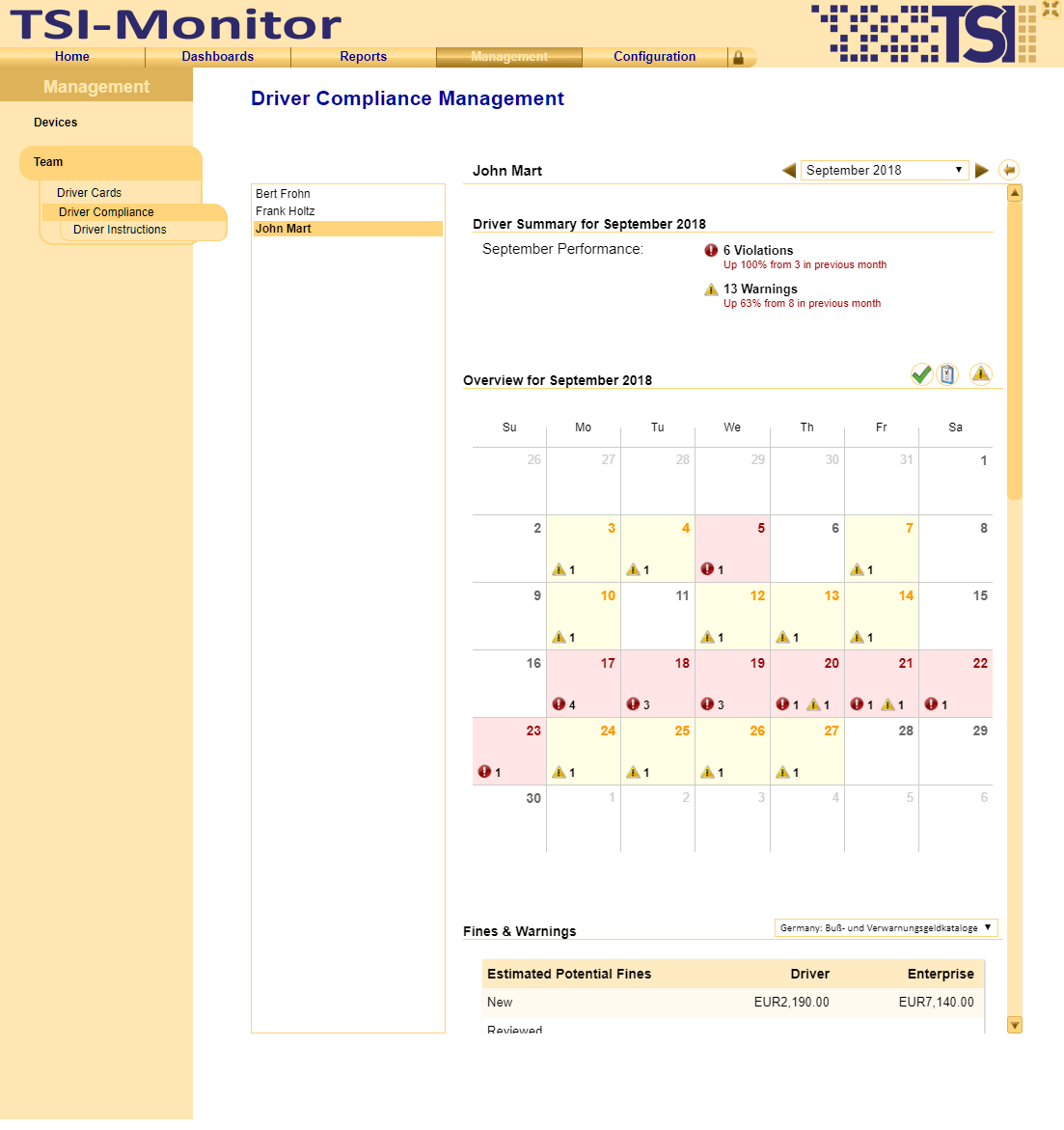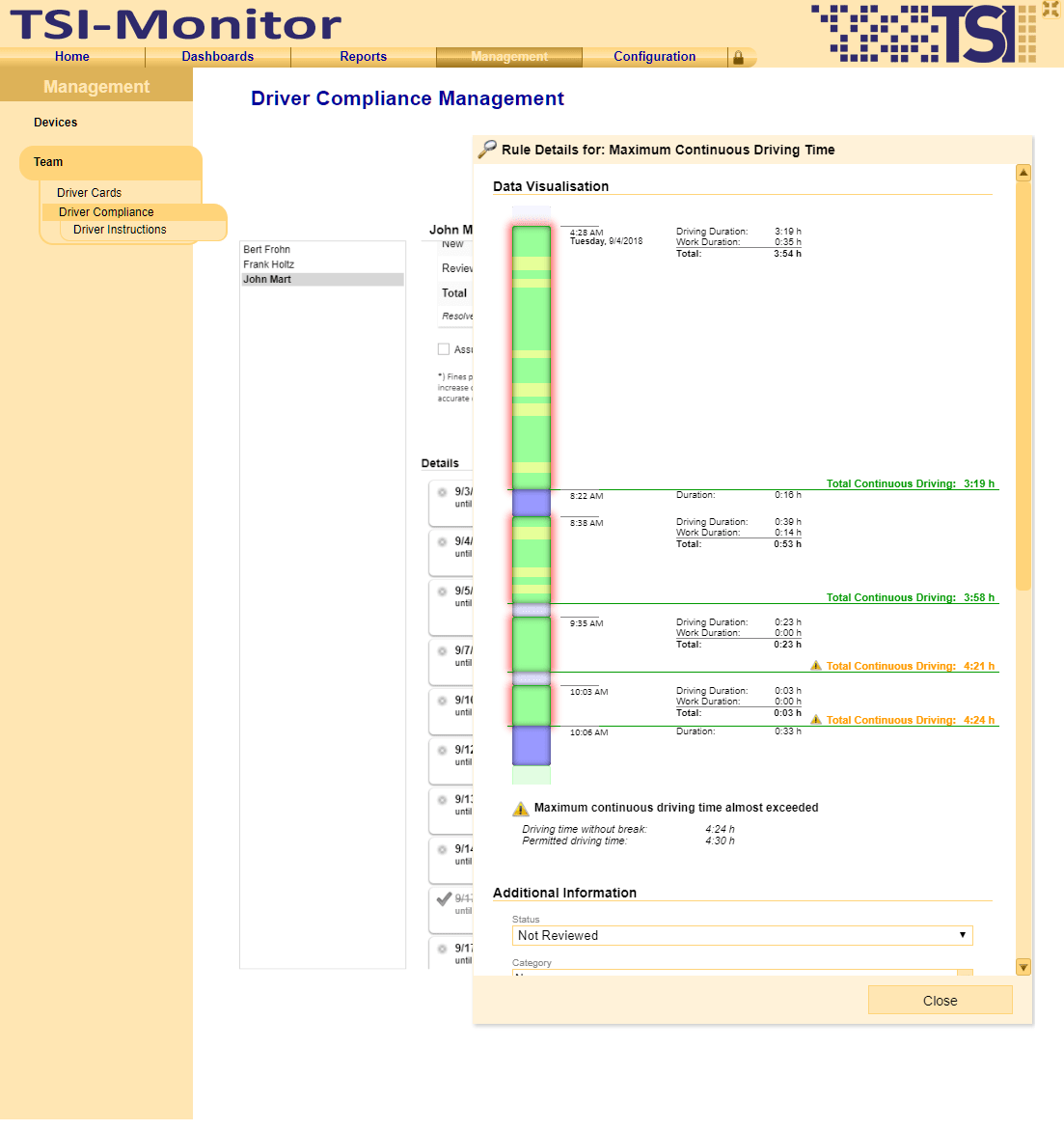 Comprehensive Violations Analysis
Ensure compliance with all legal requirements
because the responsibility to plan and schedule routes in accordance with drivers' hours regulations and enforcing its compliance lies with the company:
Legally, it is the entrepreneur, freight forwarder, tour operator or other company operating commercial road transports who can become liable when schedules, driving times or driving personnel violate the law (in particular Regulation (EC) No. 561/2006).
Violation analyses are particularly important
to take targeted action in the event of violations. In particular, if violations take place over a longer period of time, administrative and criminal consequences are to be expected in addition to hefty fines (up to 30,000 euros per violation).
You can analyse data files from driver cards and tachographs directly
in the system and easily fulfil your legal obligations. Our extensive violation analysis can help you to visualise the exact circumstance and context of each violation in detail.
This makes it easy to identify the cause of violations, for example lack of knowledge or operator errors or might there even be signs of tampering?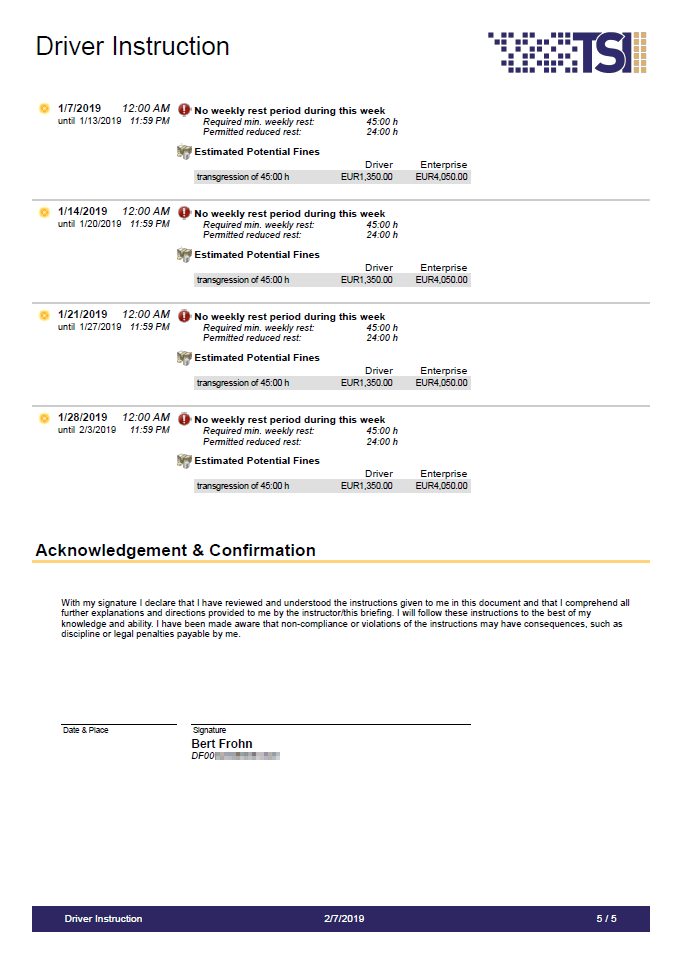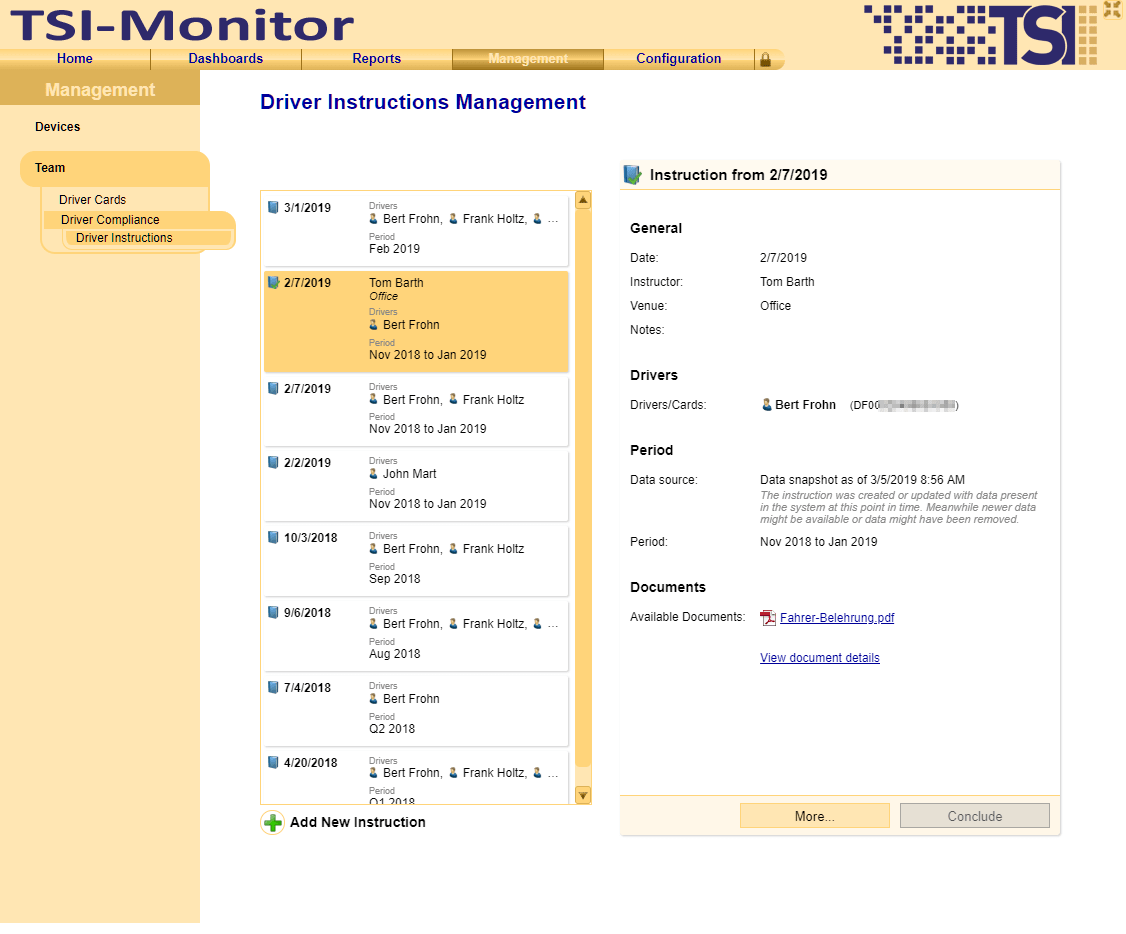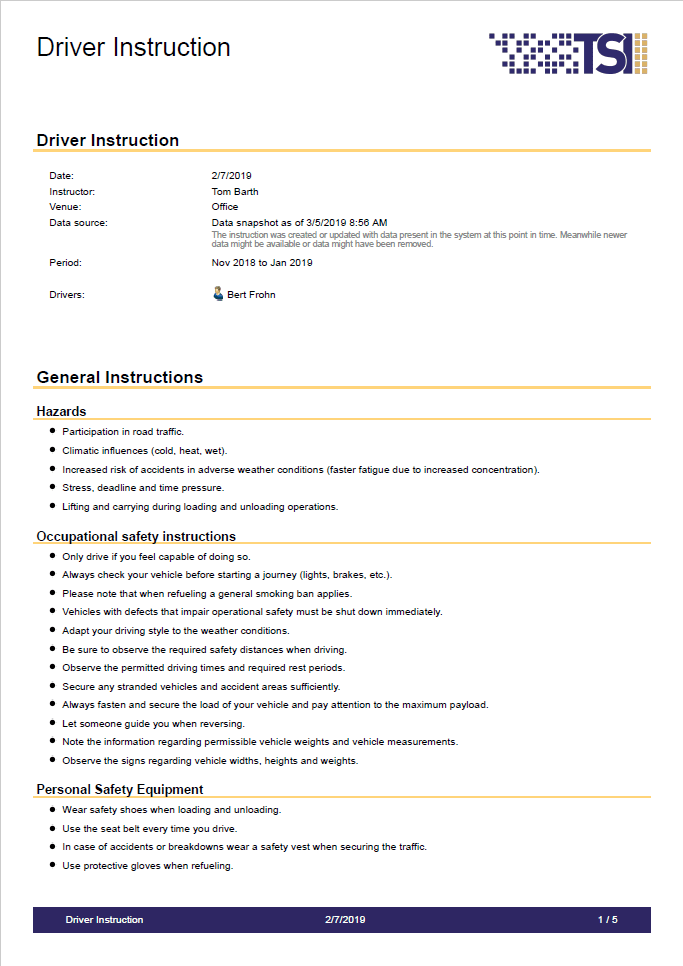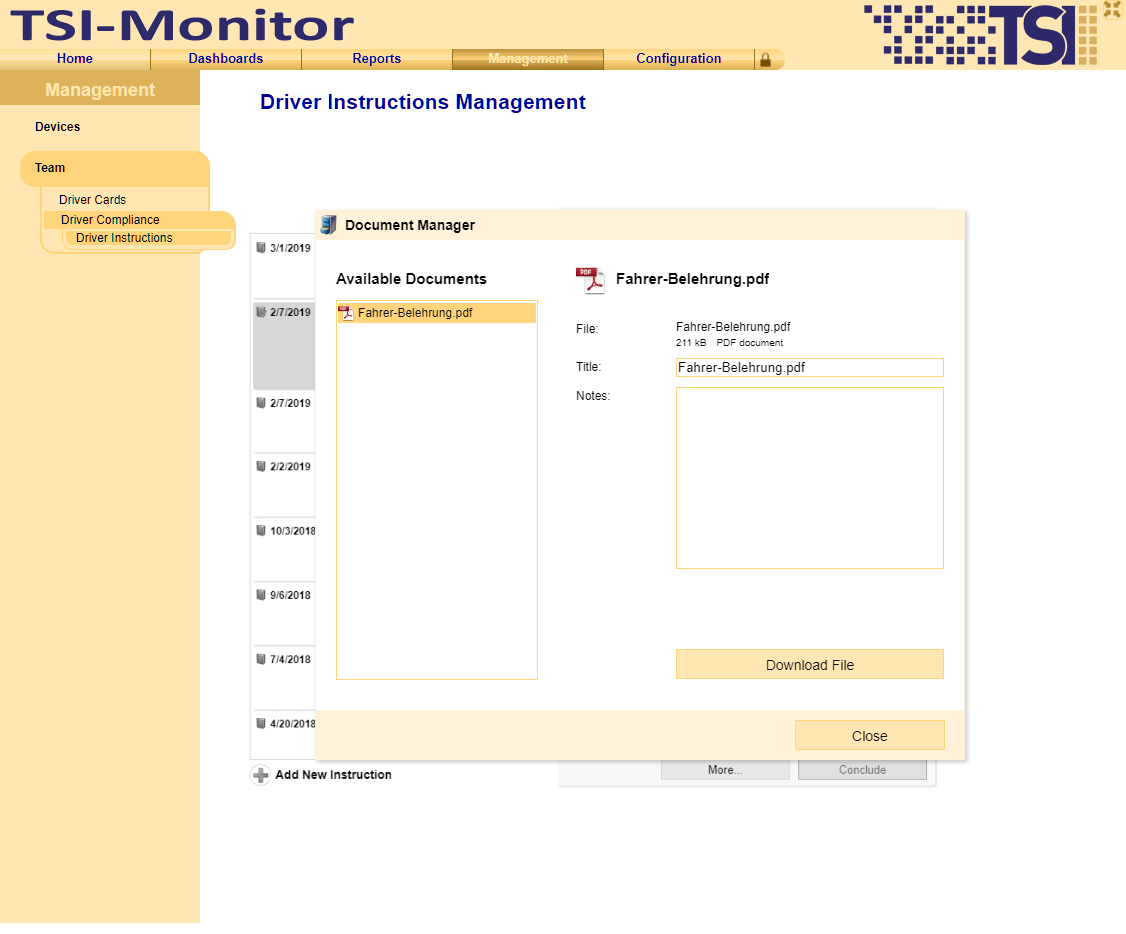 Documentation of driver trainings
Instructing, training and checking drivers regularly is a central, legal obligation for companies,
in particular in questions regarding comprehension of and compliance with social regulations.
Our solution is not only a vital tool in carrying out such regular driver briefings, but also assists in the creation of individualised instruction and training materials for each driver including respective violation analyses.
With the integrated document management any trainings completed can be logged and documented in the system for future legal proof.
This way, you ensure comprehensive legal protection and safeguard against potential future claims by having all documents perfectly organized and at the ready for any checks or inspections at a moment's notice.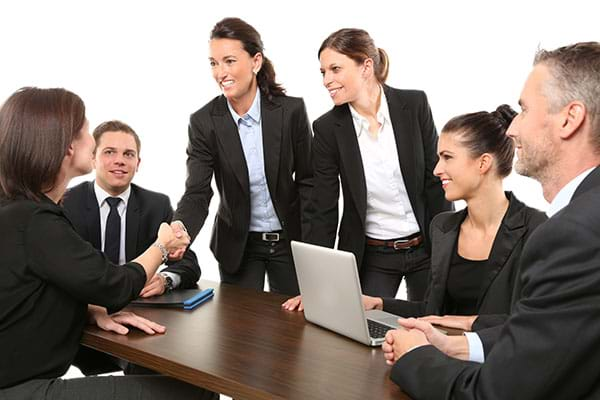 TSI - Your Telematics Partner
TSI Telematic Services GmbH is a leading provider of telematics solutions and services.
We are your competence partner, work together with you to implement your special requirements making your processes faster, more effective or more economical.
We start where others give up!
You too can benefit from the Telematics-Specialist for tailor-made telematics solutions. Start today with a customised telematics package for your vehicles!
This is an internet presence of TSI Telematic Services GmbH.
www.tsi-telematic.com
This website uses media resources from
Pixabay
as well as the following copyrighted images
Adobe Stock: #48704529: ©Kadmy; #158352569: ©Sikov; #94972249: ©vegefox.com; #45841175: ©Racle Fotodesign; #229925204: ©Monster Ztudio; #94842375: ©MK-Photo; #26051079: ©kirill_makarov; #250893043: ©denisismagilov; #175906305: ©sdecoret; #70228446: ©Patryk Kosmider; #127178935: ©kokliang1981; #72114959: ©Gerhard Seybert; #196408354: ©auremar; Fotolia: #158242150: ©stadtratte;